We have made quality our habit. It's not something that we just strive for – we live by this principle every day.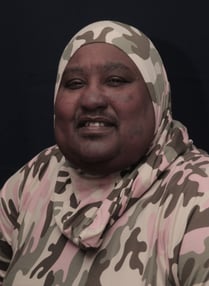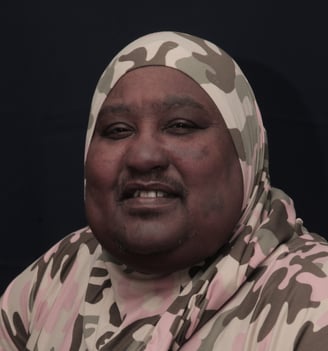 Geanna Williams-Davis is a wife, mother, grandmother, and accomplished businesswoman. Her educational journey began the Burlington County School District, Mt. Holly and she continued her studies at both Temple University and the University of Phoenix. Her dedication to public service is evident through her remarkable 18-year tenure with the U.S. Department of Labor, where she served diligently until her retirement in 2007.
As a dynamic entrepreneur, Geanna recently founded the non-profit organization, EleganceXtreme Inc. Under her leadership, the organization has implemented the youth programs, Positive Choices with Actions and Come Read With Us, both with a mission to educate and develop alternatives for youth and promote positive pathways and steer them away from violence, bullying, abuse, fear, and drugs. This is accomplished through programs focused on reading, financial, emotional, health and wellness, and outdoor literacy.
Despite the demanding role of Founder and CEO, Geanna, alongside her husband, dedicate time to serve the seniors, the sick, and shut-ins within her community. This service extends to delivering meals to the elderly every other Wednesday and ensuring that others in need can easily access food supplies. Because of her dedication she was named as 2003 Volunteer of the year with Caring for Friends, she recieved a citations recognizing here work and efforts from Senator
Before venturing into the non-profit sector, Geanna initiated Geandres, a venture providing funeral service programs to support those grieving the loss of a loved one. Transitioning to a more uplifting business endeavor, EleganceXtreme Events was born. Geanna finds immense joy in this facet of her work, creating some of the most exquisite designs for her clients. Specializing in weddings and children's parties, she thrives as a planner, effortlessly bringing her clients' visions to life with elegance and style.
While event planning and design fuel a couple of her passions, her unwavering priority lies in working with children. Geanna considers this aspect of her journey the most exciting and crucial. As she often emphasizes, "We have to save the babies.
Our mission
We're on a mission to change the way the housing market works. Rather than offering one service or another, we want to combine as many and make our clients' lives easy and carefree. Our goal is to match our clients with the perfect properties that fit their tastes, needs, and budgets.
Our vision
We want to live in a world where people can buy homes that match their needs rather than having to find a compromise and settle on the second-best option. That's why we take a lot of time and care in getting to know our clients from the moment they reach out to us and ask for our help.
Our team
Our strength lies in our individuality. Set up by Esther Bryce, the team strives to bring in the best talent in various fields, from architecture to interior design and sales.
Esther Bryce
Founder / Interior designer